Good news! Following restrictions loosening, we are meeting in person at 10:30am on Sundays in our building in the heart of Kingston.

We'll be singing together again, seeking God together and resting in the Holy Spirit.

No need to sign up, but please do expect to wear a facemask unless you have a health exemption.

We look forward to seeing you on Sunday?

If you're not able to join in in-person yet, you can still gather with us. Use these links to join our weekly Online Service or our online Life Groups.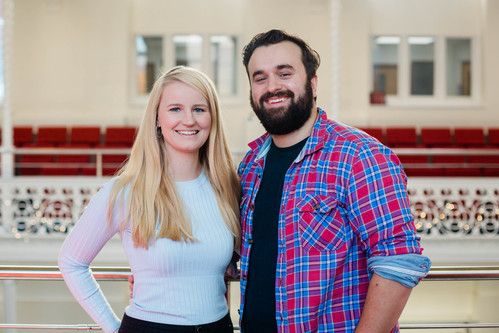 Freddie & Emma Ingle
Freddie is the Kingston Venue Leader, married to Emma. They met at a church in Kingston, and married in 2017. They love Kingston, and believe God has great plans for this town. Emma works for a university and Freddie has a background in the Civil Service.
46 Union Street, Kingston upon Thames, KT1 1RP