No Sunday Service this week

Please note that there will be no Sunday Services at the Everyday Church Kingston venue for the next few weeks.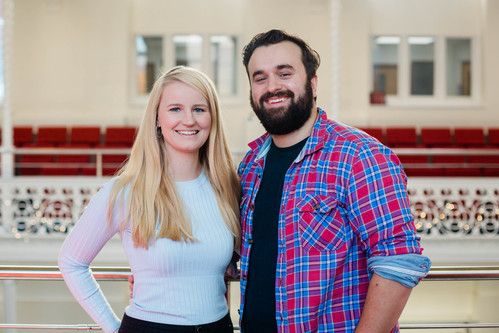 Freddie & Emma Ingle
Freddie is the Kingston Venue Leader, married to Emma. They have one daughter, Penelope. They're passionate about the Bible and the work of the Holy Spirit. Ask Freddie about Marvel, working for government and football. Ask Emma about Disney, working at a university and country music. Ask Penelope whatever you want, she can't talk yet.
46 Union Street, Kingston upon Thames, KT1 1RP
We're within a 5 minute walk of Kingston station and a number of bus routes.
If you're driving you can park in the Q-Park Eden Walk (30 seconds down the road)for free if you ask for "Free to Pray" parking when you leave (as long as it's before 1:30pm)