Our Sunday gatherings are currently online but we will also now be gathering at Everyday Church Kingston on Sunday mornings, for a time of live worship and prayer.

Use these links to join our weekly online service or a Life Group.

To find out more information and reserve your ticket for the next live Sunday gathering click on the calendar link below. You will need to reserve a ticket prior to attending and full social-distancing measures will be in place.

We look forward to joining with you – either online or in person.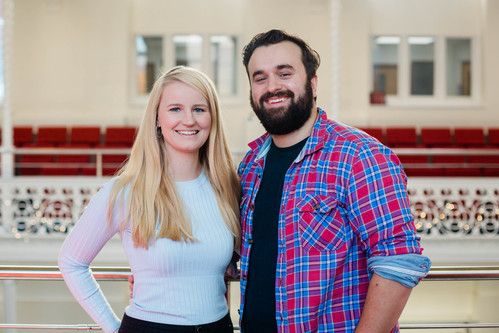 Freddie & Emma Ingle
Freddie is the Kingston Venue Leader, married to Emma. They met at a church in Kingston, and married in 2017. They love Kingston, and believe God has great plans for this town. Emma works for a university and Freddie has a background in the Civil Service.
46 Union Street, Kingston upon Thames, KT1 1RP